The ACLU of Virginia seeks highly motivated students for internship positions throughout the year for work involving a wide range of civil liberties and civil rights issues.
Internships are available for undergraduate, graduate, or law students looking for valuable job experience, mentoring from supportive colleagues, and exposure to new ideas. We are currently seeking applicants for the following internship opportunities: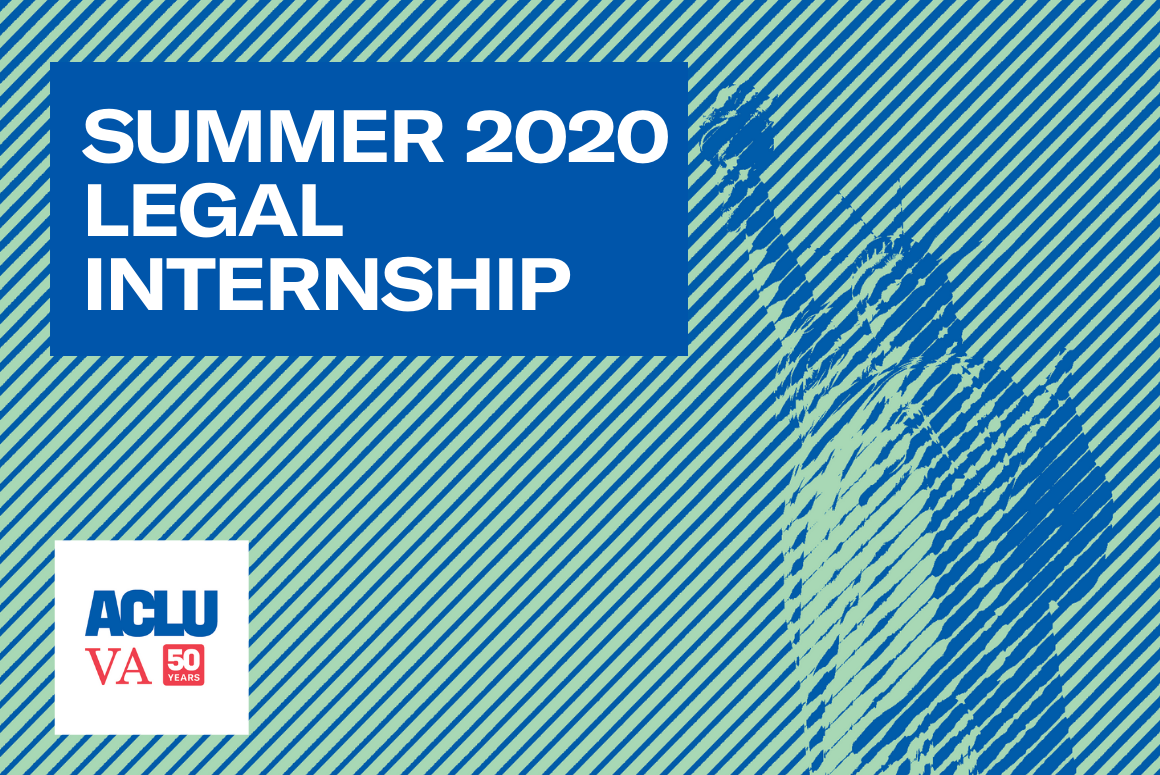 At the ACLU of Virginia, law students gain exposure to a broad range of civil liberties and civil rights issues. Students will actively work with staff attorneys to conduct legal research, write legal memoranda, and draft correspondence to potential clients in response to documented complaints of civil liberties and civil rights violations. Students may also assist ACLU attorneys in the development of cases for litigation, discovery, preparation of cases for trial, and submission of amicus briefs. Students may also have the opportunity to attend oral arguments or evidentiary hearings in state and federal court and participate in lobbying state and federal elected officials on civil rights and liberties matters.