On Sunday, June 11 the Northern Virginia Chapter of the ACLU registered the second-highest attendance in the 23-year history of its combination Annual Meetings/Crabfests, as 180 members and friends participated in the event. It was held at Fort Hunt Park in Alexandria, VA.
Chapter Chair Steve Conn noted that its Annual Meetings/Crabfests began in 1995. The 2012 event saw 181 persons in attendance, as reported by Chapter Board member and numbers-cruncher Robin McKiel. But she pointed out that this year's event included "lots of enthusiastic newcomers who can't wait to get involved."
ACLU of Virginia Executive Director Claire Gastanaga served as the event's guest speaker. She recounted a number of 'story-behind-the-story' assessments of the various civil liberties-based issues, lawsuits, victories, and setbacks in Virginia thus far in 2017.
Activities also included the re-election to the NoVa Chapter Board of two currently-serving Board members: Steve Levinson and Libby Witt.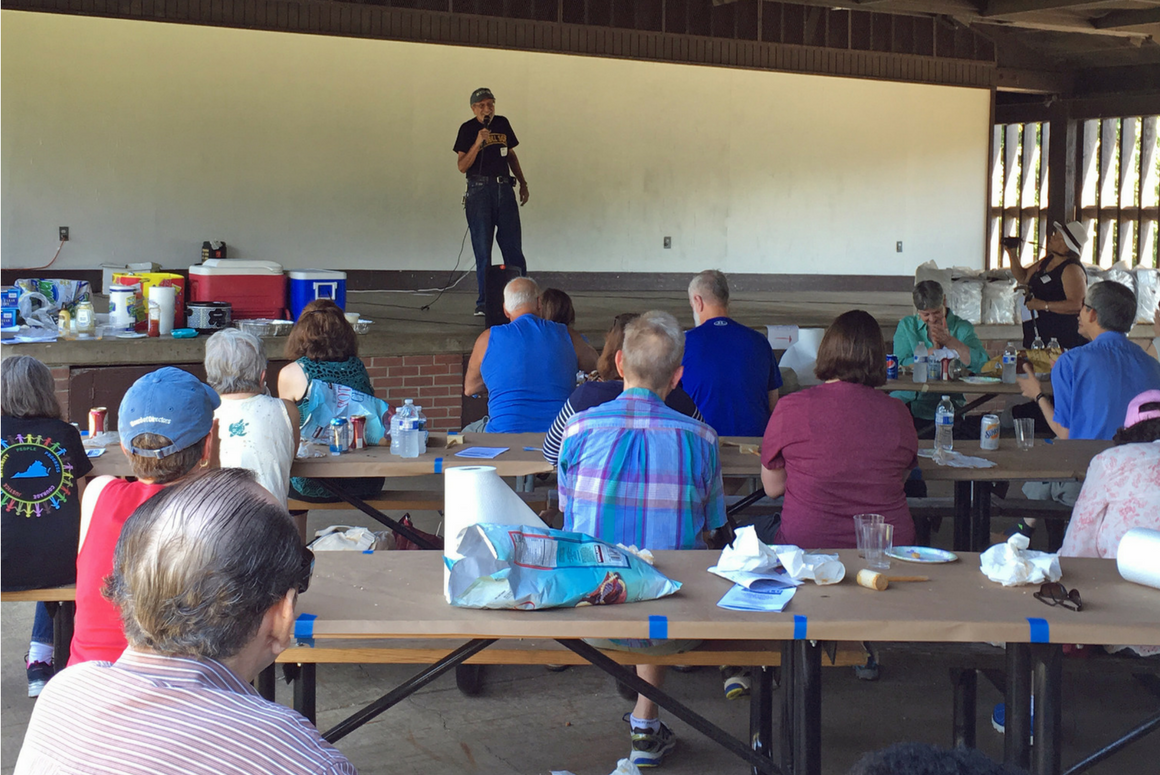 In addition, the event spotlighted a series of ACLU-sponsored "Know Your Rights" events held in Northern Virginia during the past year. Two such events--coordinated by Chapter Board members Jeremy Monat and Beverly Tatum on August 13, 2016, and by Jeremy and Chapter Board member Ed Rosenthal on March 28, 2017--focused, respectively, on a person's rights involving police encounters, and a person's rights involving immigration and protests.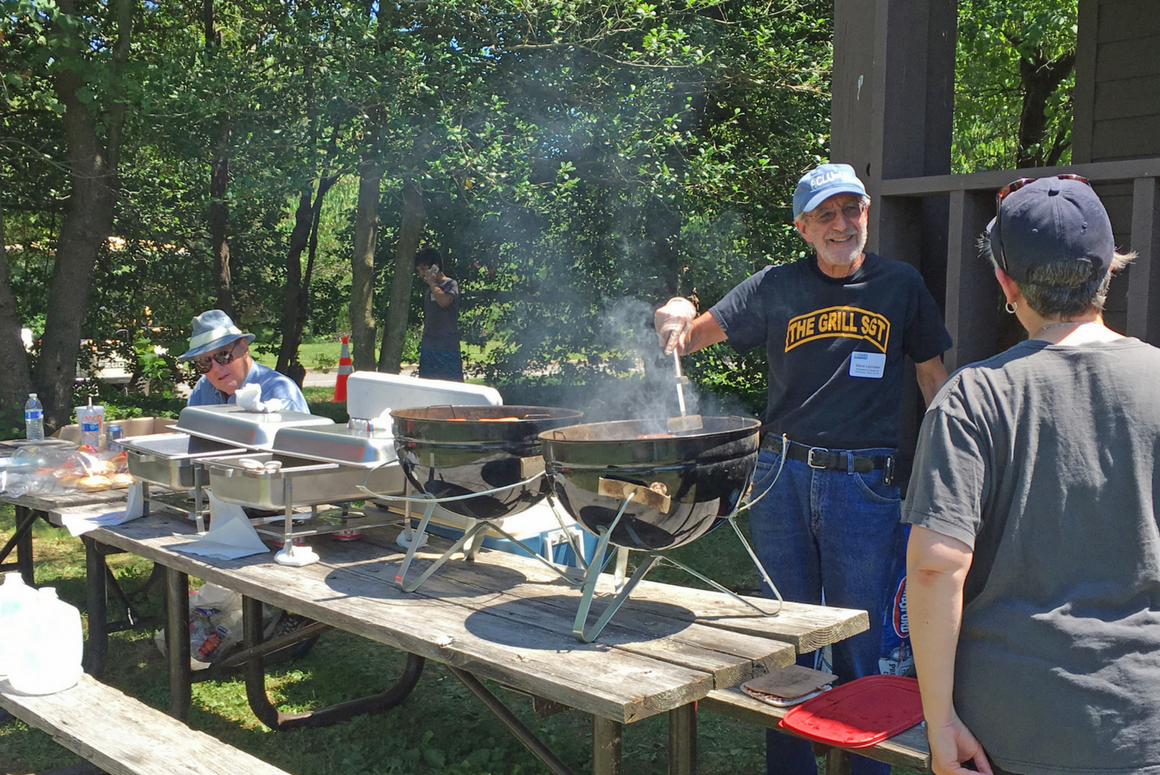 Photos courtesy of Robin McKiel